Valet and Shuttle Services in Orange County, Ca – Premium Parking Solutions
Valet Parking And Shuttle Services In Riverside County – Premium Parking Solutions
Featured Valet Parking Locations In Riverside County, CA
Serving Riverside, Moreno Valley, Corona, Jurupa Valley, San Bernardino, Fontana, Redlands, Ontario, Chino, Chino Hills, Eastvale, Rialto, Colton, Grand Terrace, Highland, Loma Linda, Bloomington, Norco, and surrounding areas.
Explore the best in valet and shuttle services across Riverside County. From Riverside to Moreno Valley and beyond, experience seamless convenience and exceptional hospitality in the vibrant region of Riverside County. Whether you need valet parking for a special event or reliable transportation to popular destinations, we have you covered.
American Valet Parking Response – Featured Cities in or Near Riverside County, CA.
Valet and Shuttle Services in Riverside County and surrounding areas
Elevate Your Events in Upland, San Bernardino, Ontario, Chino Hills, Menifee, Eastvale, Moreno Valley, and Beyond. Experience Convenient and Professional Parking Solutions for Your Guests.
Riverside County Valet and Shuttle Services – Elevate Your Events in Upland, San Bernardino, Ontario, Chino Hills, Menifee, Eastvale, Moreno Valley, and Beyond. Enjoy Convenient and Professional Parking and Transportation Solutions for Your Guests.
About Our Valet Parking Services – Luxury Valet in Riverside County
Experience the epitome of luxury with our valet parking services in Riverside County. From Upland to San Bernardino, Ontario to Chino Hills, Menifee to Eastvale, and Moreno Valley to other cities in the county, we offer unparalleled convenience and sophistication.
Our professional valets are trained to provide top-notch service, ensuring a seamless parking experience for your guests. Whether it's a corporate event, special occasion, or private gathering, we go above and beyond to exceed expectations and create a lasting impression.
Premium Shuttle Services in Riverside County | Seamless Group Transportation Solutions
Outshine Competitors with Our Riverside Valet Shuttle Services for Your Business
Elevate your business above the competition with our Riverside valet shuttle services designed to surpass the offerings of companies like Black Diamond in the Riverside area. Our goal is to ensure your business excels in providing top-tier valet services to your customers, positioning you as a leader in customer service and satisfaction.
Discover the ultimate convenience and comfort with our Riverside valet shuttle services, custom-tailored to exceed your customers' expectations in Riverside and the Inland Empire. Whether your business takes you through the bustling streets of Upland, immerses you in the cultural tapestry of San Bernardino, requires access to the attractions of Ontario and Chino Hills, seeks suburban charm in Menifee and Eastvale, or necessitates seamless transportation in Moreno Valley, our dependable shuttles guarantee a safe and seamless transportation experience for your clientele.
Relax and enjoy the journey as our seasoned drivers expertly traverse the county, ensuring your customers travel in style. Our shuttles are thoughtfully equipped with modern amenities, prioritizing their comfort throughout the ride. At American Valet Parking Response, we're committed to delivering unparalleled customer satisfaction, going above and beyond to provide a hassle-free and enjoyable transportation experience for all passengers.
Opt for our valet shuttle services in Riverside County for your business and offer your customers the convenience, comfort, and reliability that we bring to their travel. Let us handle the logistics while your customers explore the diverse cities and attractions that Riverside County and the Inland Empire have to offer. Experience seamless travel with our trusted valet shuttle services in Riverside County and outshine competitors, delivering superior valet services.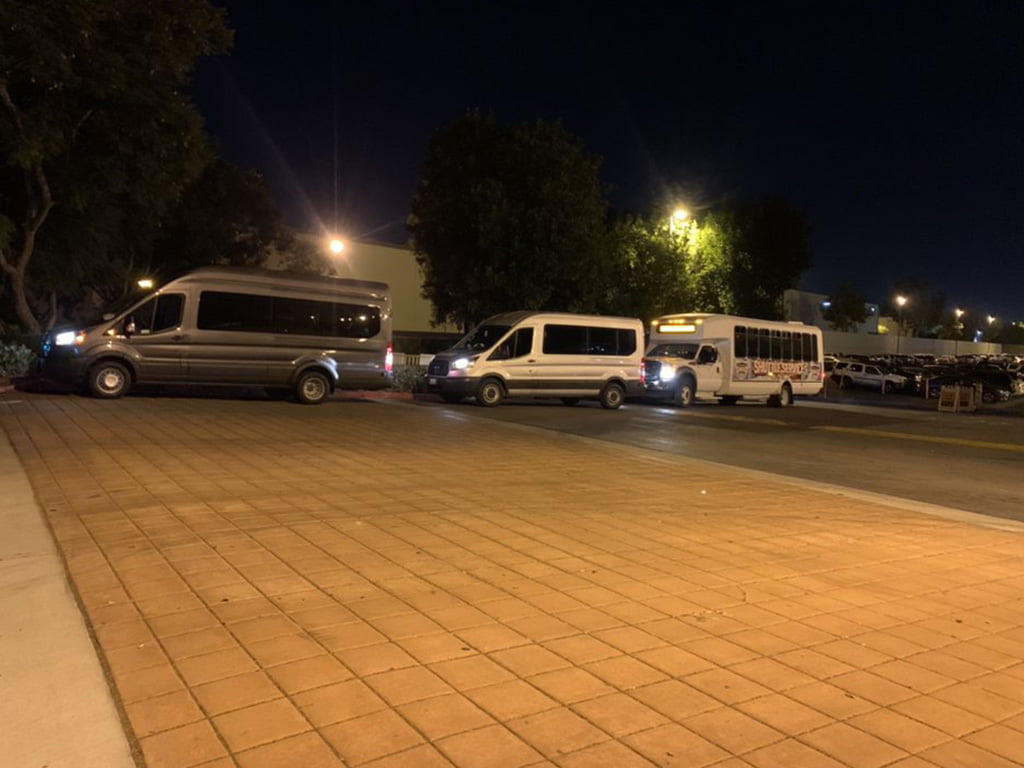 Combined Service of Shuttle and Valet for Events, Weddings & More in Riverside County, California
Enhance your special occasions and events in Riverside County with our comprehensive combined service of shuttle and valet. Experience the convenience and luxury as we cater to your parking and transportation needs seamlessly. Here's what our combined services offer:
Hassle-free Arrival: Our professional valet attendants will greet you at your desired location in Glendale, Downtown Riverside, Upland, San Bernardino, Ontario, Chino Hills, Menifee, Eastvale, Moreno Valley, and other areas, ensuring a smooth and convenient parking experience.
Premium Transportation: Transition seamlessly from valet parking to our comfortable and reliable shuttle service. Travel in style and comfort to your desired destinations, whether it's exploring the vibrant streets of Upland, experiencing the cultural richness of San Bernardino, or indulging in the attractions of Ontario and Chino Hills.
Time-Saving Efficiency: Say goodbye to the stress of finding parking or navigating busy streets. Our combined services save you time and energy, allowing you to make the most of your visit to Riverside County.
Personalized Solutions: We understand that every event and occasion is unique. Our team will work closely with you to tailor our services to your specific requirements, ensuring a personalized experience throughout Riverside County.
Professional Expertise: Our skilled professionals handle every aspect of your parking and transportation needs with the utmost professionalism and attention to detail. Rest assured that your events and occasions will be handled seamlessly in Riverside County.
Seamless Departure: As your event or visit concludes, our valet attendants will efficiently retrieve your vehicle, providing a hassle-free departure experience from any of the cities we serve in Riverside County.
With our combined valet and shuttle services tailored to Riverside County, you can enjoy your events and explore the cities of Glendale, Downtown Riverside, Upland, San Bernardino, Ontario, Chino Hills, Menifee, Eastvale, Moreno Valley, and beyond, knowing that your parking and transportation needs are well taken care of from start to finish.
Exploring Parking Solutions in Riverside, CA?
If you're on a mission to enhance and optimize your parking facilities in Riverside and the surrounding areas, turn to American Valet Parking Response. Our premier valet parking and parking facilities management services are meticulously designed to elevate your parking operations and greatly enhance the overall customer experience.
Our highly specialized team excels in delivering efficient, customer-centric parking solutions that are finely tuned to meet the specific needs of businesses in Riverside and its neighboring communities. Whether you're managing a hotel, restaurant, or any other establishment in this dynamic region, we can customize our services to align perfectly with your unique requirements.
Bid farewell to the complexities of parking logistics management. Entrust us with your parking needs, freeing up your time and resources to focus on what truly matters to your business – providing exceptional service to your customers and nurturing the growth of your brand.
As you embark on your quest for "Valet Parking Services near Riverside" or seek parking solutions through voice assistants, remember that American Valet Parking Response is your reliable partner for exceptional Parking Facilities Management in Riverside and its bustling neighborhoods. Reach out to us today, and let's explore how we can elevate your parking services and enhance customer satisfaction together.
Please complete the form below, and we'll get in touch with you shortly.