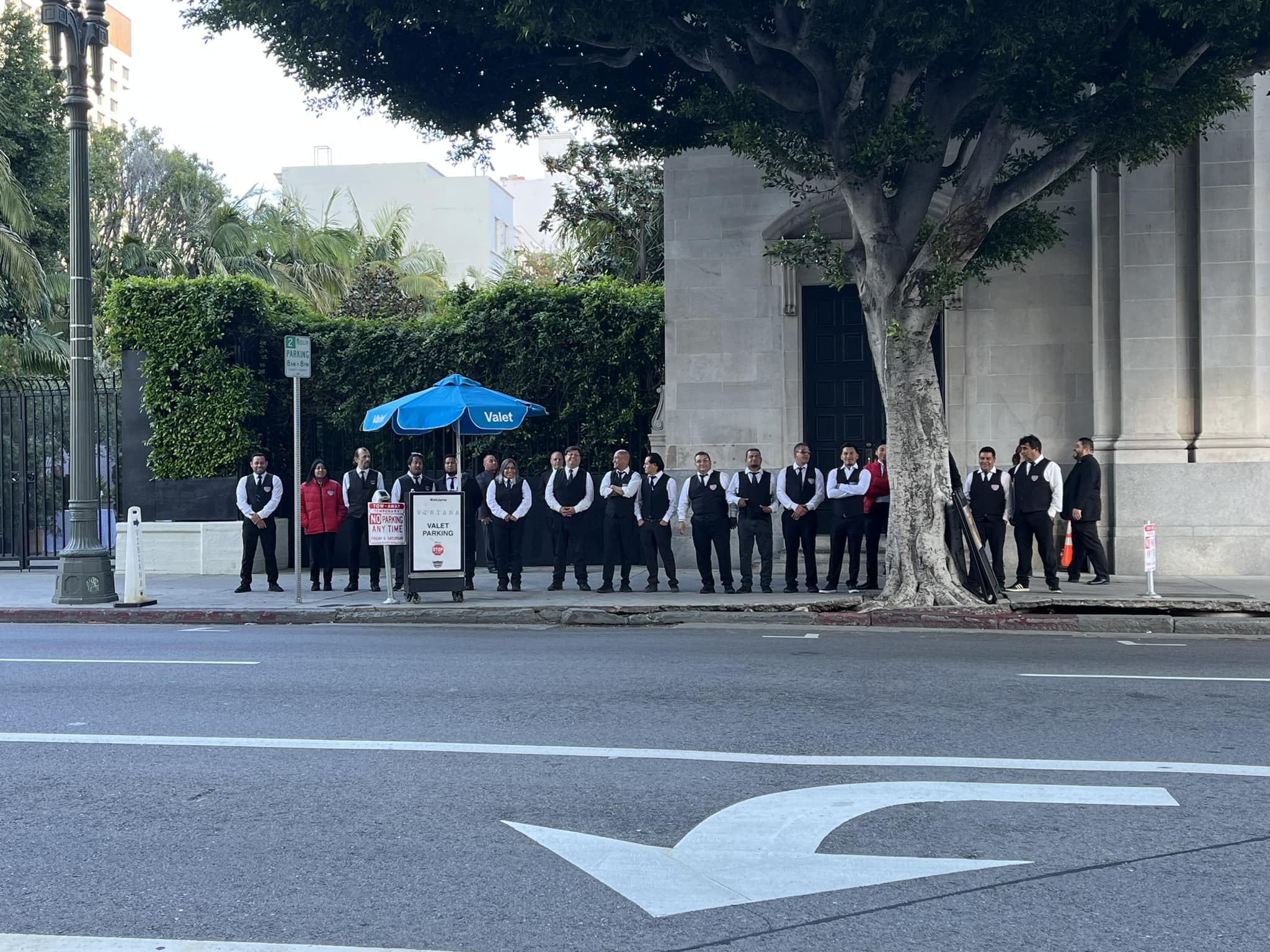 Valet Parking Services for Private Parties Near Me: Convenient and Hassle-Free Parking Solutions
Planning a private party involves numerous details, from selecting the perfect venue to arranging catering and entertainment. One aspect that often gets overlooked but plays a crucial role in ensuring a seamless event is parking. Thankfully, valet parking services for private parties offer a convenient and hassle-free solution that can enhance the overall guest experience. In this blog post, we will explore the benefits of valet parking services, particularly for private parties, and showcase how American Valet Parking Response can provide top-quality services in your local area.
The Importance of Valet Parking for Private Parties
Private parties are special occasions where hosts aim to create unforgettable experiences for their guests. One area that can significantly impact the event's success is parking arrangements. Limited parking spaces, unfamiliar venues, and guests arriving at different times can lead to confusion and inconvenience. Valet parking services offer a tailored solution that ensures a smooth and enjoyable experience for everyone. By entrusting the parking responsibilities to professional valet attendants, hosts can focus on entertaining their guests and creating lasting memories.
Key Features and Services Offered by Valet Parking Companies
Valet parking companies, such as American Valet Parking Response, provide a range of services to meet the specific needs of private parties. These services typically include:
Efficient parking management to maximize the use of available space
Experienced and well-trained valet attendants handle guest vehicles with care
Smooth coordination with venue staff to ensure a seamless guest experience
Optional valet ticketing or digital systems for organized vehicle retrieval
Insurance coverage for any potential damages or incidents
By opting for valet parking services, hosts can provide a higher level of convenience and professionalism to their guests. Attendees can arrive and depart with ease, knowing that their vehicles are in safe hands. Additionally, valet parking adds a touch of elegance and sophistication to private parties, leaving a positive impression on guests.
Choose American Valet Parking Response for Exceptional Service
When it comes to valet parking services for private parties, American Valet Parking Response stands out as a trusted provider. With their extensive experience and commitment to customer satisfaction, they ensure that every aspect of parking management is handled with utmost professionalism.
American Valet Parking Response offers a comprehensive range of services, including valet parking for hotels, casinos, and special events, parking facilities management, and hospitality parking services. Their team of experienced professionals is dedicated to delivering exceptional customer service and attention to detail, ensuring that guests' parking needs are met seamlessly.
Whether you are hosting an intimate gathering or a large-scale event, American Valet Parking Response can tailor their services to meet your specific requirements. They have a strong presence in Riverside, Los Angeles, Temecula Wine Country, and Coronado in San Diego, CA, serving clients in these areas and the surrounding cities.
Convenient Shuttle Services for Added Convenience
American Valet Parking Response goes beyond just valet parking services and also provides convenient group transportation and shuttle services for private parties. Their shuttle services are designed to offer added convenience and seamless transportation for guests. With a fleet of well-maintained shuttles and professional drivers, they ensure a safe and comfortable journey for passengers. Whether it's a wedding, corporate event, or any other private party, shuttle services can be tailored to meet your specific transportation needs. Whether you need to transport guests between different locations, provide airport transfers, or accommodate large groups, their shuttle services are here to help. By incorporating shuttle services into your event planning, you can enhance guest satisfaction and ensure a hassle-free experience for everyone involved.
Shuttle Services and Parking Facility Management
In addition to these benefits, valet parking services can also provide additional services such as shuttle services and parking facility management, which can further improve the customer experience and increase revenue.
In conclusion, valet parking services can provide a variety of benefits to businesses, from increased parking capacity and reduced liability to improved customer experience and increased curb appeal. It also saves you time and money on parking lot maintenance and enhances safety for customers and employees.
Contact Us Today

Don't overlook the importance of parking arrangements when planning your private party. Valet parking services offer a convenient and hassle-free solution that enhances the overall guest experience. American Valet Parking Response provides top-quality valet parking services, ensuring smooth coordination, efficient parking management, and exceptional customer service. By choosing their services, you can leave the parking responsibilities to professionals and focus on creating an unforgettable event for your guests.